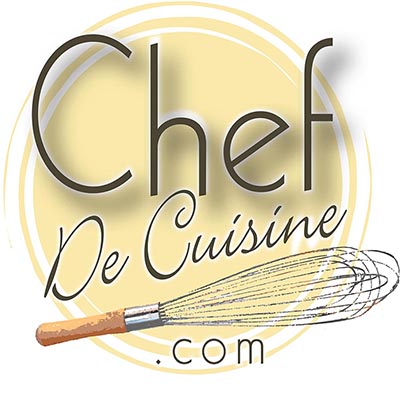 Serves 4

8-10 minutes
Ingredients
for the sauce:
1/2 cup white wine vinegar
1/4 cup minced shallots
1 cup clam juice or fish stock
1/2 cup vegetable oil
4 large egg yolks
1/4 cup chopped fresh dill

for the napoleons:
6 phyllo pastry sheets
6 tablespoons melted butter
8 ounces smoked salmon, thinly sliced
4 teaspoons minced onion
1/2 cup virgin olive oil
1 1/2 tablespoons white wine vinegar
8 cups sliced yellow endives
Preparation
for the sauce:
In a heavy medium saucepan, boil the vinegar and shallots until almost no liquid remains. Add the clam juice, or fish stock, and the oil. Simmer to reduce to 1 cup.
Whisk the egg yolks. Gradually whisk in the simmering sauce. Return sauce to pan; stir over low heat to thicken. Do not allow the sauce to boil. Strain into bowl. Mix in the dill.
Set aside in a warm area.
for the napoleons:
Preheat oven to 400 degrees.
Unroll the phyllo dough. Place one sheet on work surface. Brush with butter. Top with second sheet. Brush with butter. Continue the same procedure with the remaining four sheets.
Cut phyllo into twelve 4 1/2 by 2-inch rectangles. Place on a baking sheet, and bake for about 8 minutes, or until golden brown. Transfer plyllo sheets to a rack lined with wax paper; cool.
Place four phyllo sheets on work surface.
Cover each with slices of smoked salmon. Sprinkle with pepper. Sprinkle each with 1/4 teaspoon onion.
Spoon 1 teaspoon of the warm sauce cover. Top each with another phyllo rectangle, then salmon, pepper, and onion. Spoon 1 teaspoon over. Top with remaining phyllo rectangles.
Make a dressing by whisking the oil and vinegar.
Season with salt and pepper. Add the endive, and toss.

PRESENTATION
Divide the salad among 4 plates.
Top each with one napoleon. Serve, passing remaining sauce separately.