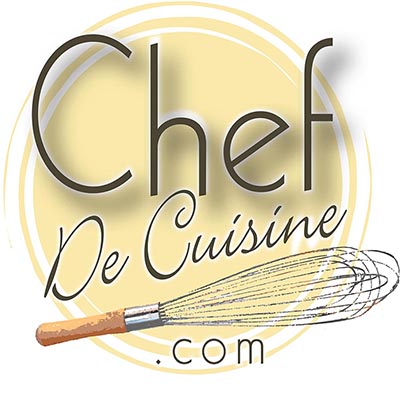 Serves 6 to 8

40 minutes
Ingredients
3 single racks of lamb
1 medium onion
1 large carrot
1 stalk of celery
6 peppercorns
2 bay leaves
3 cups veal stock
coarse salt and pepper to taste
1 pound Swiss chard
2 teaspoons olive oil
1 1/2 tablespoons chopped fresh rosemary
12 cloves garlic, peeled
6 sprigs fresh rosemary


Preparation
Remove the eye from each rack of lamb, leaving a bit of the cap fat (the layer of fat that covers the eye) on the meat and chopping the bones. Reserve the bones and meat scraps.
Peel and trim onion and carrot. Wash and trim celery. Dice the onion and cut the carrot and celery crosswise into 1/2-inch thick slices.
Combine vegetables with the lamb bones and scraps, peppercorns, and bay leaves in large roasting pan.
Roast, stirring occasionally until golden brown. Remove from oven and place over medium high heat. Add 6 cups of water and the veal stock and bring to a boil.
Simmer for 45 minutes. Remove from heat. Strain liquid in saucepan and discard the solids. Skim fat from top of the liquid. Simmer until reduced to 1 1/2 cups. Taste and adjust seasonings.
Wash the chard and remove any tough stems. Place in boiling salted water to cover and blanch for 30 seconds.
Drain and refresh under cold running water. Wrap in a clean kitchen towel and twist to squeeze out all moisture. Unwrap and set aside. Preheat oven to 400 degrees.
Heat the oil in large ovenproof skillet over medium heat.
Season the lamb with chopped rosemary and salt and pepper. Place, fat side down, in the hot pan and sear until nicely browned. Add garlic and sear the remaining sides until just browned, turning garlic as lamb sears. Place pan in oven and roast until medium rare on an instant read thermometer. Remove from oven and place on rack to rest for 5 minutes. Lightly cover and keep warm.
Carefully, pick garlic out of the pan, making sure no grease is attached, and add to the reserved sauce.
Place over medium heat to heat through. Wipe lamb roasting pan clear of excess grease.
Return to medium heat and add reserved chard. Saute, adding 1 tablespoon olive oil, if necessary until heated through. Season with salt and pepper.
Place equal portions of chard in the center of each of 6 warm plates. Slice each rib eye into 6 pieces.
Arrange 3 slices on top of chard. Spoon some sauce, along with 2 garlic cloves per serving over the lamb. Place a rosemary sprig in the center.