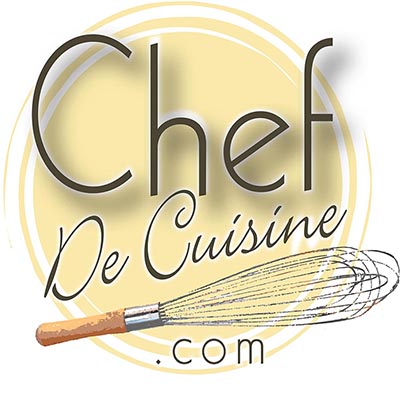 Serves 4 to 6

1 hour 30 minutes
Ingredients
For the lamb medallions:
12 lamb chops from the rack
salt, freshly ground pepper
1 tablespoon olive oil

For the lamb jus:
3 cloves garlic, peeled and thinly sliced
2 sprigs fresh thyme
1/4 cup onions, peeled and coarsely chopped
1 teaspoon ground cumin
10 coriander seeds
2 teaspoons tomato paste
1 cup dry white wine

For the vegetables:
5 tablespoons olive oil
3 large eggplants, peeled, ends trimmed, and sliced lengthwise into 1/4-inch-wide strips
salt and freshly ground pepper to taste
2 large tomatoes, cored, peeled, and sliced
1/4 inch thick
2 cups white mushrooms, caps only, sliced
1 cup onions, peeled and thinly sliced
2 pounds spinach leaves, stems removed, thoroughly washed, drained and blanched in boiling water
2 cloves garlic, peeled and chopped
Preparation
For the lamb medallions:
Bone and trim lamb chops. (reserve the trimmed bones for the jus)
Flatten medallions slightly on a cutting board using a mallet.
Season with salt and pepper.
Heat a large roasting pan on high heat on top of the stove with olive oil. Brown lamb chops on each side, 2 minutes for rare, 3 to 4 minutes for medium, 5 to 7 minutes for well-done.
Remove the lamb and set aside to cool.
For the lamb jus:
Preheat oven to 425 degrees. Add the reserved lamb bones to the roasting pan and roast in the oven for 45 to 50 minutes. Add the garlic, thyme, onions, cumin, and coriander seeds and roast for another 10 minutes.
Remove from the oven and place the pan on the stove. Add the tomato paste, stir well, add the white wine, and reduce over high heat until all the moisture is evaporated. Add 1 cup water, simmer gently, and reduce.
Strain over a small bowl and set the sauce aside. Discard the sauce and herbs.
For the vegetables:
Preheat oven to 425 degrees. Brush a baking pan with olive oil. Place the eggplant strips side by side in the pan. Brush the top with olive oil, then season with salt and pepper.
Bake the eggplant in the oven until soft, lightly roasted and golden, about 20 minutes.
Finish cooking under the broiler if necessary. Remove the eggplants with a spatula and set aside to cool.
Use the same pan, brush with olive oil. Sprinkle it with salt and pepper. Arrange the tomato slices in the pan and roast them in the oven for about 20 minutes or until baked and lightly dried.
Heat 1/2 tablespoon of olive in a heavy skillet.
Sauté mushrooms over high for 5 minutes. Add onions and cook for 5 more minutes.
Season with salt and pepper and transfer to a plate.
To assemble cake, line the bottom of an 8-inch springform cake pan (or regular cake pan lined with parchment paper) with the cooked slices of eggplants, placing the narrow end of the eggplant in the center of the mold and the large end resting over the rim of the mold. Slightly overlap the next slice on the first one and continue lining the pan with the remaining eggplant slices.
Spread the mushroom mixture over the eggplant. Place the baked tomatoes over the mushrooms. Flatten with a spoon. Place the lamb medallions over the tomatoes. Place the spinach over the lamb. Press to flatten. Fold the large ends of eggplant slices over spinach. Press down firmly with a spatula or a plate. Heat the lamb in a 350 degree oven for 15 to 20 minutes.
Heat the lamb jus.
To serve:
Invert the eggplant cake on a round platter and unmold it. Serve the warm lamb jus on the side. Cut cake into wedges around lamb medallions.