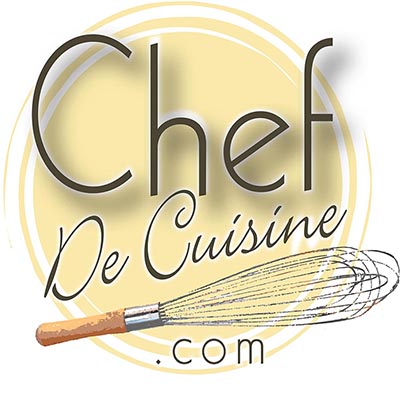 Serves 4

30 minutes
Ingredients
For the sauce:
1 1/3 cups sugar
1/2 cup water
1 cup whipping cream
1 teaspoon Calvados
Pears:
4 small bartlet pears, peeled (About 5 oz each)
4 teaspoons red currant jelly
1 pound puff pastry sheets
1 egg yolk, beaten for glaze
Vanilla ice cream (optional)
Preparation
For the sauce:
Stir sugar and water in a saucepan over medium heat until sugar dissolves.
Increase heat and boil until syrup turns deep-amber color. Remove from heat.
Carefully stir in cream (mixture will bubble vigorously). Cool. Stir in calvados. (can be made 1 or 2 days ahead.) Cover and chill.
For pears:
Cut off top of 1½ inches from stem end of the pears and reserve.
Core each pear through top, leaving bottom intact. Spoon 1 teaspoon jelly into hole of each pear. Replace stem end.
Roll out puff pastry about ¼ inch thick. Cut out 4 8-inch rounds and 4 2-inch rounds.
Place pear in center of each 8-inch pastry round. Gather pastry around each pear and pinch pastry to hold in place. Brush pastry with egg glaze.
Make hole in center of each 2-inch pastry round. Fit 1 round over stem of each pear to form top.
Press firmly against pastry bottom to seal.
Brush pastry top with egg glaze. Cut out 4 small leaves from pastry scraps. Brush with egg and place 1 leaf just below stem of each pear.
Refrigerate for 1 hour. Preheat oven to 400 degrees. Butter baking sheet.
Place pears on sheet and bake until pastry is golden brown, about 25 min.
Rewarm caramel sauce, stirring frequently. Spoon sauce over 4 plates.
Place hot pear in center of each plate. Serve with scoops of vanilla ice cream if desired.